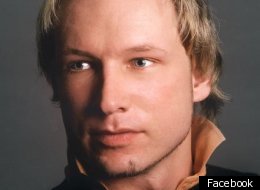 Anders Behring Breivik has been charged with the deaths of 92 people killed in a bombing attack in Oslo and the shootings on Utoya. He is believed to have far-right political leanings.
The alleged shooter has reportedly confessed that he's been on Utoya, that he's had access to weapons, and that he's fired rounds.
The Norwegian gunman disguised as a police officer beckoned his victims closer before shooting them one by one, claiming at least 84 lives, in a horrific killing spree on an idyllic island teeming with youths that has left this peaceful Nordic nation in mourning.
The island tragedy Friday unfolded hours after a massive explosion ripped through a high-rise building housing the prime minister's office, killing seven people in a scene some likened to the aftermath of 9/11.
The same man — a blonde-blue eyed Norwegian with reported Christian fundamentalist, anti-Muslim views — is suspected in both attacks.
On the island of Utoya, panicked teens attending a Labour Party youth wing summer camp plunged into the water or played dead to avoid the assailant in the assault that may have lasted 30 minutes before a SWAT team arrived, police said.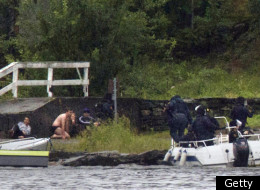 an eyewitness account of Friday's Norway shooting
,
in which a 10-year-old boy told the gunman, "now you've killed my dad. Let us alone."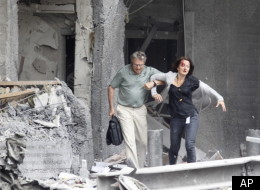 Accoding to
The Telegraph
, reports show that a mini-submarine will be employed to search the waters off the island for more victims.
Source