2011 is quickly coming to an end, and I'm grateful for its very beginning. It's been a year of opportunities, successes and strange happenings. As we count down to the end of the year, I'll take you through a few notable things that are worth remembering from 2011.
In no particular order, check out a list I have compiled, narrowing them down to 20. Obviously, there are more but......
Enjoy!!!
1.
Blackberry
The blackberry rave for this year was at its peak. Everybody apparently has a blackberry. BB Pins are exchanged now instead of phone numbers. If you can't afford a brand new blackberry, you just have to buy the 'fairly' used. It doesn't stop there though, the telephone network operators offered several competitive blackberry services and prices until finally, the blackberry subscription fee dropped to N1,500 which i think suits customers just fine. Who knows what 2012 would bring? Maybe free services.....lol, just hoping...
2.
War of the tablets
First it was the ipads with the apple application, then came samsung galaxy tab with the andriod appication. Now we have several tablets from different Manufacturers coming up every other day. It's almost tempting to get one. How many gadgets can one person have anyway? Having a tablet seems to be having a computer on the go. It's like the latest techonological solution to our everyday life.
3.
Social Networks
Social networking has long been in existence before 2011, but this year twitter happens to be the most logged on social networking site. Tweeting, is like pouring out your every feeling, thoughts and expression into the world and watching it yield responses. It's also one of the most mis-used sites and I'm sure celebrities would agree with me on this one; with followers using this as a medium to throw insults at you. Twitter isn't private. Google plus however, is more private as for you to have an account, you have to get invited.
Related article:
Social networking hasa new name, google plus
4.
Nigerian Fashion in International Scenes
The Nigerian fashion industry literally took a high jump this year, as it was featured, recognised and highly appreciated in the International fashion sector. Several fashion shows which featured new and existing designers in the fashion business were launched forward into the limelight. From Arise Africa 2011, to Music meets Runway and MTN Lagos fashion and design week which all took place in lagos, Nigeria. In short, 2011 was a good year for Nigerian fashion.
Related articles:
Music meets runway: the designers and the performers
,
5.
Fashion/Social trends
2011 brought a lot of trends with it. On the fashion scene, we saw colour blocking, which was bright and beautiful and spiced up our outlook on fashion. Brazilian hair was a total rave. Goodbye to synthetic hair, helloooo human hair. From short to long, straight to curly or wavy, Brazilian, Peruvian or Indian hair were the hair extensions of the moment. For guys, skinny jeans or pants were the rave. Personally, I think they were just too
gay. **covered face**
For social trends, it started with planking, as we saw several people even Nigerian celebrities planking in various positions. Also, a picture wasn't a picture until you
pouted
. Yep! everybody was pouting: from the girls to the guys, small lips, full lips....all the lips were pushed forward....
6.
The Kardashians
Believe it or not, 2011 had to be the biggest year for the Kardashians. If you didn't know them in 2010, you most definitely know them now. From their hit reality TV series, to their fashion lines etc, they've invaded our TV, blackberries and social lives, and possibly influencing us in some way. They are as popular as Obama, that even He had to forbid his kids from watching their show in the White house! Need I say more? We definitely kept up with them!
7.
Beyonce's baby bump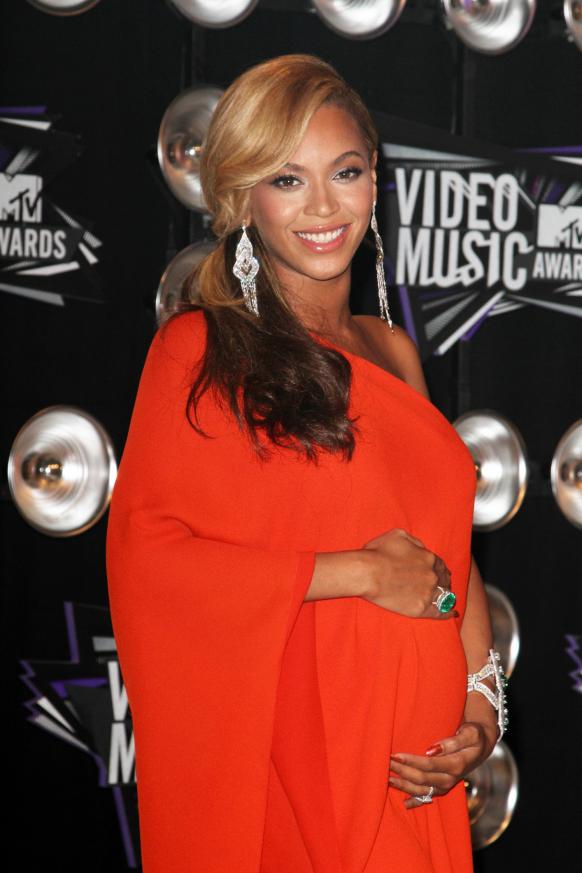 From the moment she announced her baby bump on the Red carpet of MTV music video awards, till this moment. Beyonce's baby bump is the most talked about pregnancy of the world. The status of her pregnancy was the most searched on google, and broke twitter records with 8,868 tweets per second. She's due to give birth in February and I do hope 'babyonce' turns out to be gorgeous like his/her parents.
8.
The Royal wedding
The royal wedding between Prince William and Kate Middleton happens to be the most anticipated and most watched wedding of the century. The whole of UK and possibly the rest of the world paused to watch Prince William and Kate celebrate their love.
9.
Celebrity weddings
Aside from the Royal wedding, other celebrity weddings which picked our interest were Kim Kardashin's fairy tale wedding to Kris Humphries (the 72 hours marriage and divorce, which took place afterwards; Dakore Egbusan and Olumide Akande who celebrated their love in grand style and Mercy Johnson, whose wedding almost turned out to be a scandal.
10.
Arab Spring/Tyrant leaders/Boko Haram
2011 signified a revolution or rebellion or awakening across the middle East. From Tunisia to Egypt to Libya, there was an uprising that shook across the Continent demanding immediate attention. Finally Osama Bin Laden was captured and Killed by the American US forces under Obama's instruction. Muammar Gadaffi was violently murdered after he ruled Libya with a heavy hand and refused to step down. Nigeria wasn't left out as Boko Haram tortured the Northern region of the Country, bombing and taking lives.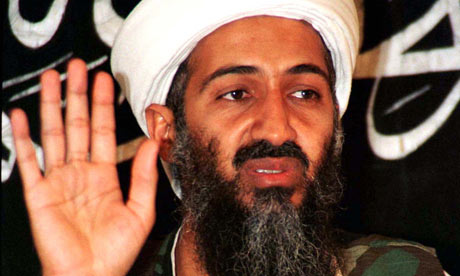 11.
Nigerian Election/ Dame Patience Jonathan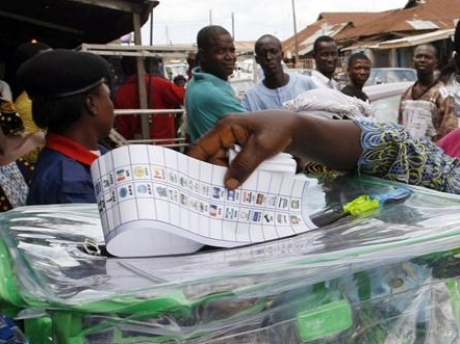 The Nigerian 2011 Election marked a historic chapter in the country. There was strong call for the citizens to be socially responsible. But the elections didn't go away as the wife of the elected President Goodluck Jonathan, Dame Patience Jonathan left her constant grammatical blunders for us to remember. She urged faithful citizens to stand under the
umbrera...
12.
The anti-gay bill
With the gay community steadily on the rise in Nigeria, the Nigerian senate passed a law sentencing persons practising or witnessing homosexual marriage to 14 years in prison. This law raised eyebrows in UN, and even causing Richard Branson to make comments about Nigeria's decision to treat homosexuals on his blog.
Related articles:
The gay situation in Nigeria
,
Sexual Orientation and your kids
13.
Global Recession
The word 'recession' might come across as 'nothing new'. However, this year shows a downward turn in the world's economy. To put it simply, the whole of Europe is broke, so is America. China is the world's new hope for economical stability.
14.
The Overflow/ Earthquakes.
If you lived in Lagos Nigeria, you'll remember the
floods that re-shuffled lagos.
The 24 hour downpour that got Lagosians on their knees in prayer, never to see that kind of rain again. Japan suffered a Tsunami, an Earthquake and a nuclear crisis.
15.
Nigeria didn't qualify for African Cup of Nations.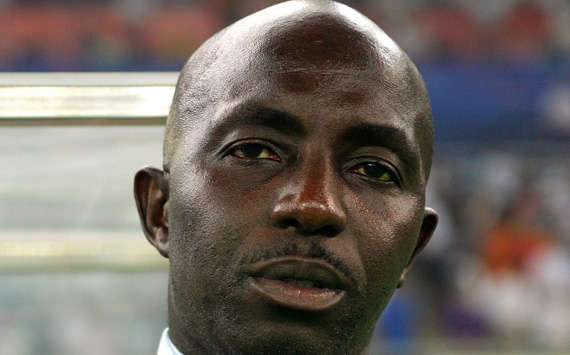 For the first time in Nigeria's football history, we didn't qualify for the African Cup of Nations. Samon Siasia who was the coach for the Nigerian football team was blamed for failing in his duties. Ultimately he was sacked, and Nigerian football has never more been in the low.
16.
Nigerian Music and International Recognition
From D'banj featuring Snoop Dog on his 'Mr. Endowed' remix and being signed with Don Jazzy to Kanye West's G.O.O.D music, to Wizkid's Superstar album launch, to Tu-face;s multiple awards at BET awards, to Choc Boiz concert in UK, to Ice Prince's album launch to Wizkid's recent signing to Akon's Konvict music and so on...... 2011 recorded a good year for Nigerian music
17.
Nollywood and International premiers.
Nollywood is not to be left behind, as there has been a noticeable change in quality of movie production and delivery. Nigerian movies are now been watched in Cinemas and premiered outside the country. With this progress, we can only hope 2012 would be better.
18.
Baba Suwe's Drug scandal
Veteran yoruba actor, Baba Suwe a.k.a Babatunde Omidina was arrested by NDLEA on the count of drug possession and was made to 'painfully excrete' on several occasions. After being unlawfully detained and made to suffer humiliation, he was released and sued the NDLEA agency.
19.
Sudden deaths
2011 recorded a number of sudden deaths. From Nigerian Footballer Olufemi Adebayo who died in an accident; MC Loph who died in a car crash; Ashley Nwosu who died from Long term illness; veteran actor Sam Loco Efe; Amy Winehouse who died as a result of long term alcohol abuse, Apple founder Steve Jobs and mostly recently, Nigerian Hero Chief Chukwuemeka Ojukwu. We celebrate their achievements and pray for their souls to rest in peace.
Olufemi Adebayo
Sam Loco Efe
Ashley Nwosu
MC Loph
Amy Winehouse
Steve Jobs
20.
Sexual Assualts/ Domestic murders
From the reported gang rape of an Abia state university student to the brutal murder of Titilayo Arowolo by her husband Akolade Arowola; there seemed to have been a series of domestic violence and rape here and there in the country. These actions sprung support to groups to educate and inform women on how to protect themselves from being victims of domestic violence.
Well, I guess I did my best to cover everything even though there probably would be more that i missed
.