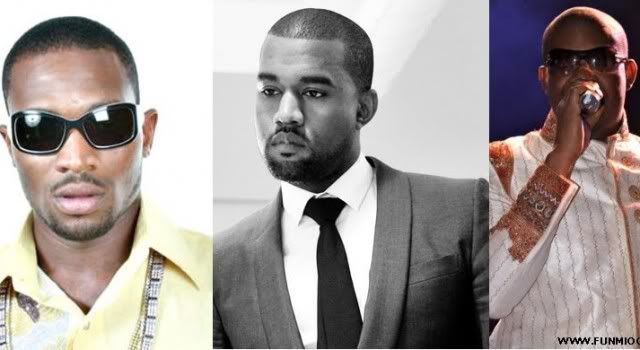 Rumor has it that Kanye West has signed Don Jazzy & D'banj to his music label Good Music Entertainment. G.O.O.D is an acronym for 'Getting out our dreams'.
Gist also has it that Kanye West has been wanting to do a collabo with D'banj and Don Jazzy. Well if this is true, we sure wish them well. It seems ever since Snoop Dogg did a remix with these duo, there has been no stopping these two, who happen to be one of Nigeria's most celebrated entertainers.
We definitely wish them well as they keep the Nigerian flag flying.